The Kalashnikov Effect (
link
)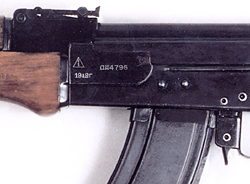 Despite the apparently light load for an international freighter none of the ground staff at Brunei Intl. even battered an eyelid when I turned up at 5:30am for what was scheduled to be a midday departure.
I guess it had something to do with services rendered to the Sultan when I arrived last week with that load of Indoneasian teak for his new holiday home.
It was still dark as I fired the old girl up on the tarmac near the refuelling depot, a quick chat with the tower staff and it was up and out to the North by about quarter to six.
About 30mins into the flight I feigned a technical problem onboard, ignored Kinabalu centre's repeated pleas for me to make contact, and dropped under their radar heading inland to the air-field where I'd agreed to pickup a special additional consignment.
I hate landing in the dark on these dodgy rural air-fields, thankfully the locals had organised a few torches and flares for the approach coz the strip was barely long enough to haul up on and made for a nervous take-off with the extra load onboard.
The baggage-handlers were very tetchy, everyone was yelling and rushing about like egits, I made it clear we needed to get back in the air quickly so as not to appear too dodgy to flight center, all the same tho, I didnt want some asshole ripping a new window in the hull.
Amazing the effect a few dozen crates of grenades and Kalashnikovs can have on people.
12:04:42 PM